Providing safe and secure living environments from the floor up
C.I. TAKIRON's flooring supports comfortable living environments from the floor up by ensuring safety, durability, and comfort in addition to providing decorative functions. Aiming to create the optimal floor for people and the environment, we are focusing on the development of new products, manufacturing technologies, and process and construction technologies. C.I. TAKIRON will create the future through its flooring.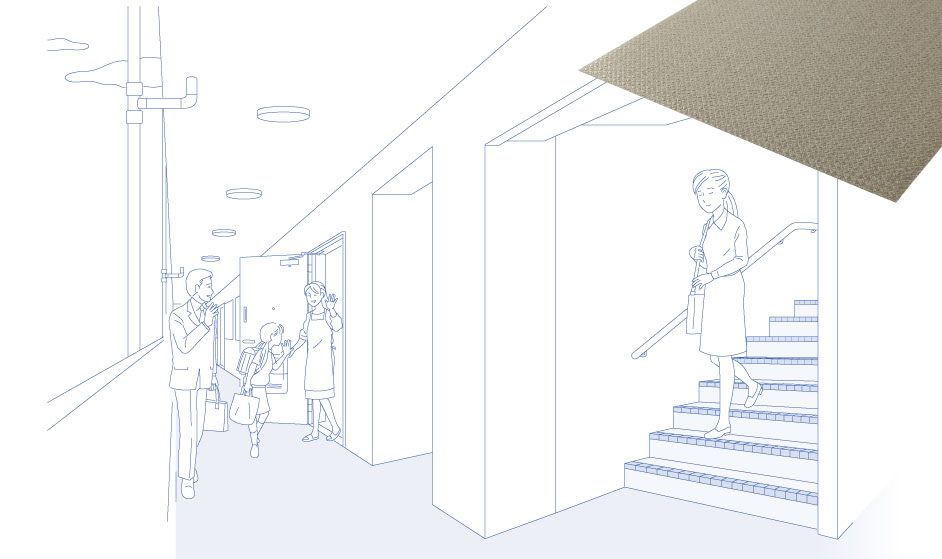 Open-air apartment corridors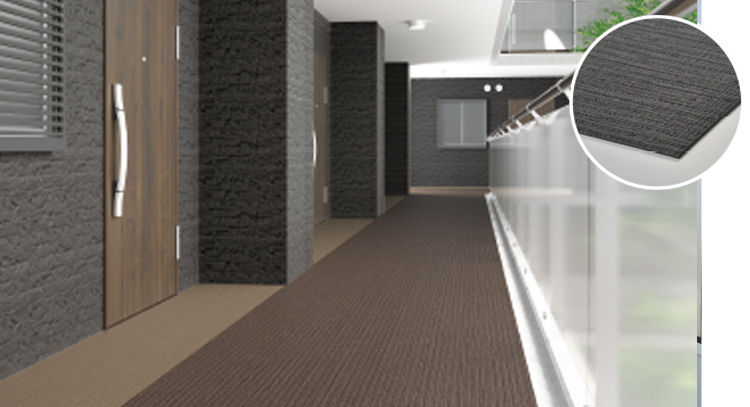 Slip-resistant
Vinyl Flooring
Is anti-slip due to the characteristics of its material and embossing, along with its excellent absorption of floor impact noise , it creates comfortable, safe, and secure living spaces, such as in apartment buildings.
Apartment ramps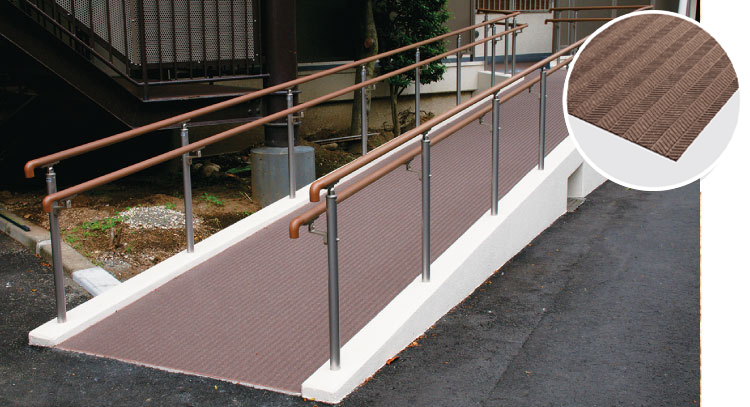 Slip-resistant Vinyl Flooring Sheet for Ramps
Flooring material created especially for ramps that offers slip-resistance even when used on inclined surfaces. Combining an original formula with an embossed surface featuring excellent drainage, this product prevents accidents (falling down) even when wet.
Apartment stairways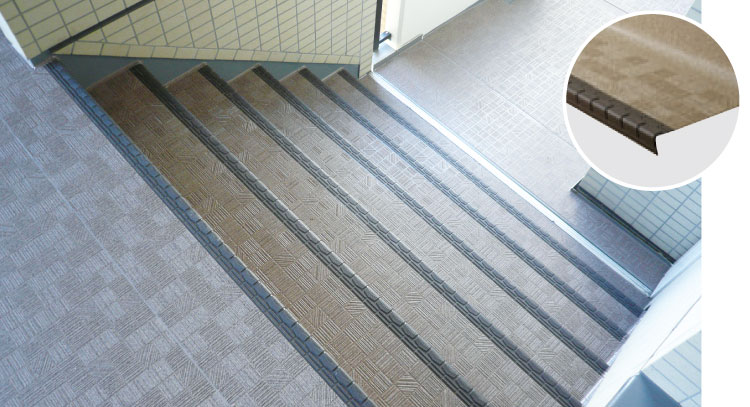 Sound-reduction and Slip-resistant Stair Flooring
Offers absorption of impact noise, slip-prevention, and weather resistance to prevent accidents (falling down) and lessen impact noise. It helps in the creation of shared spaces that are both comfortable and safe.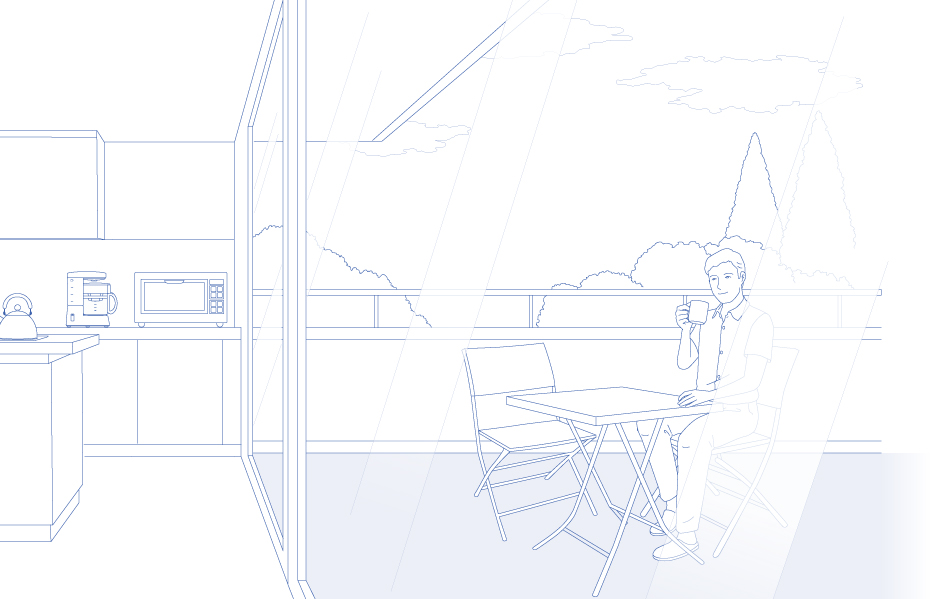 Balconies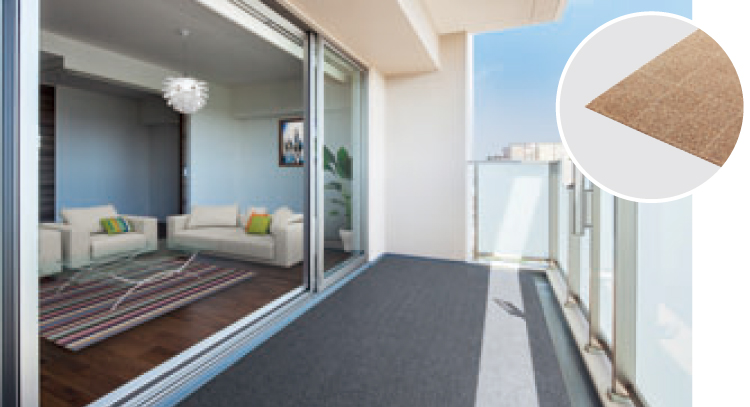 Slip-resistant Vinyl Flooring Balcony Sheet
Flooring material that does not stain, is easy to clean and maintain, all of which are required for balconies. It maintains slip-resistance with the minute bumps manufactured into the embossed surface.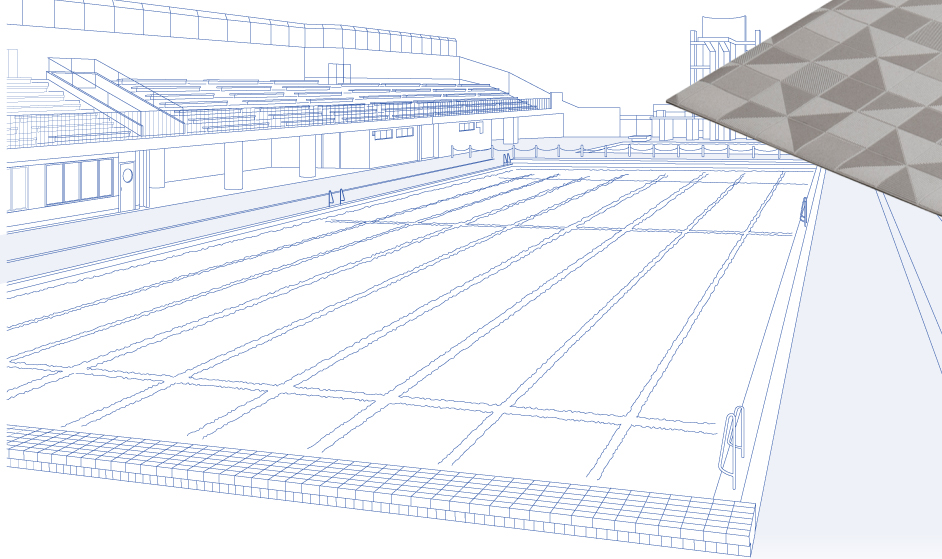 Pool sides
Slip-resistant Vinyl Flooring
Slip-resistant vinyl flooring sheets that remain aesthetically pleasant for a long period of time.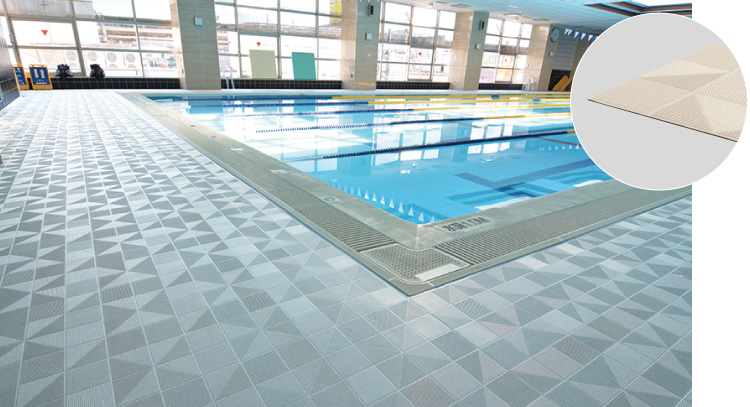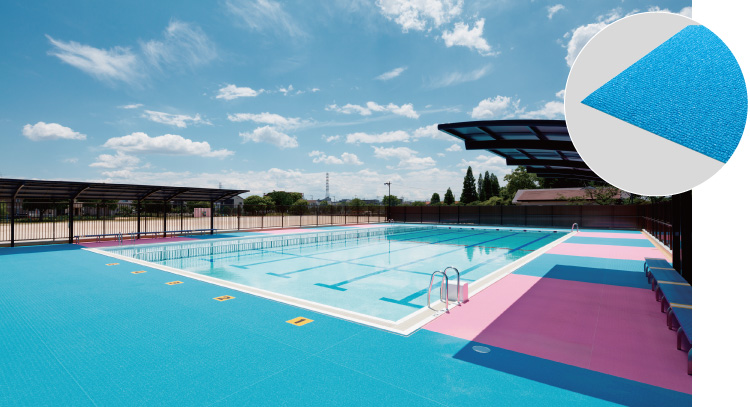 Used in a wide variety of applications
Low-rise apartment buildings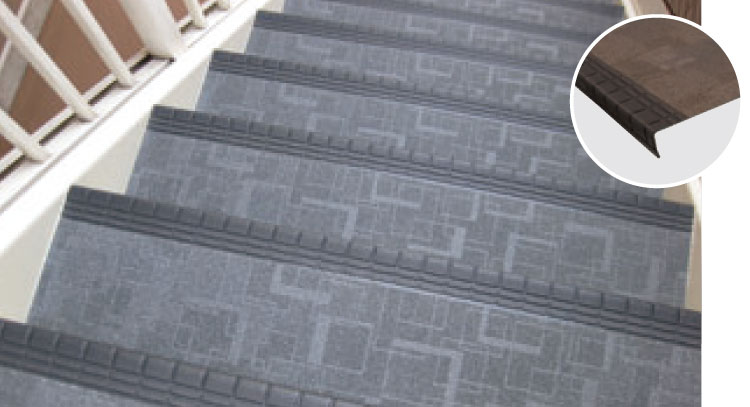 Flooring for Low-rise Apartment Buildings
A material for stairs that can be used like adhesive tape to create slip-resistant and good-looking stairs for low-rise apartments.
Schools and indoor facilities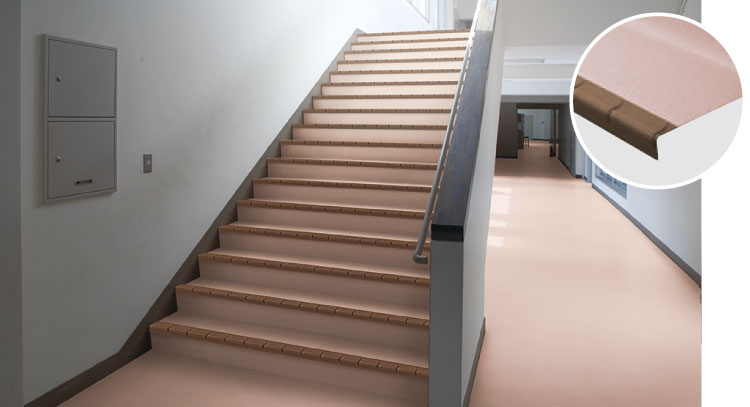 Flooring for indoor facilities
A flat and slip-resistant material that is antibacterial and easy to maintain.
Kindergartens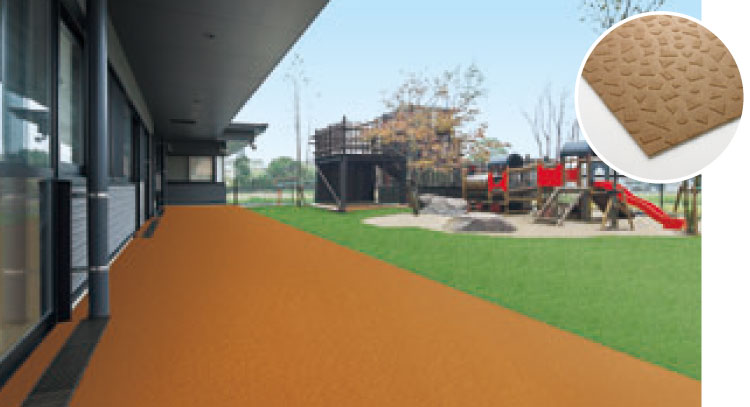 Flooring for terraces at children's facilities
A material that is optimal for open-air corridors and terraces for children's facilities, offering slip-resistance, easy maintenance and heat insulating/infrared reflecting properties.
Lavatories
Super Slip-resistant and Slip-resistant Vinyl Flooring
A material for lavatories, which is easy to clean and has antifouling properties.
Kitchens and school meal supply centers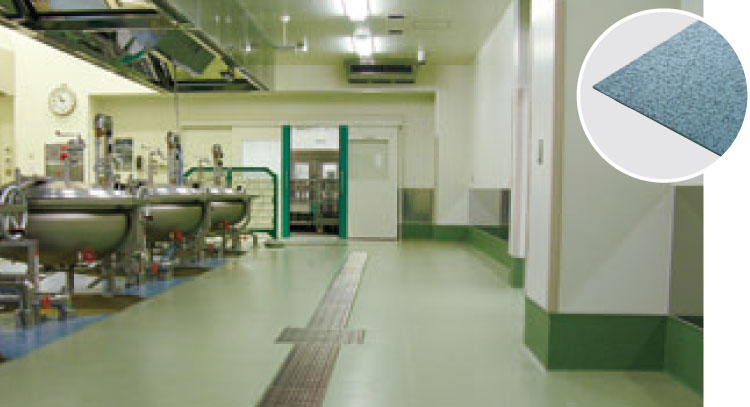 Heavyweight Special Slip-resistant Vinyl Flooring
A special slip-resistant vinyl sheet that withstands wear and maintains a sanitary environment.
WORLDWIDE CONTACT
North America and Mexico
Hong Kong and Macau
Singapore
Indonesia
PT. Rukuncipta Abadi
Taiwan
Weitex Co.,Ltd.
Thailand
Floorable Co.,Ltd.
Vietnam
Australia
China
Shanghai C.I. Kasei Trading Company Ltd.