Letter from the Chairman & CEO , President & COO
"Creating a people- and earth-friendly
future through plastics technology."

is C.I. TAKIRON Group's mission.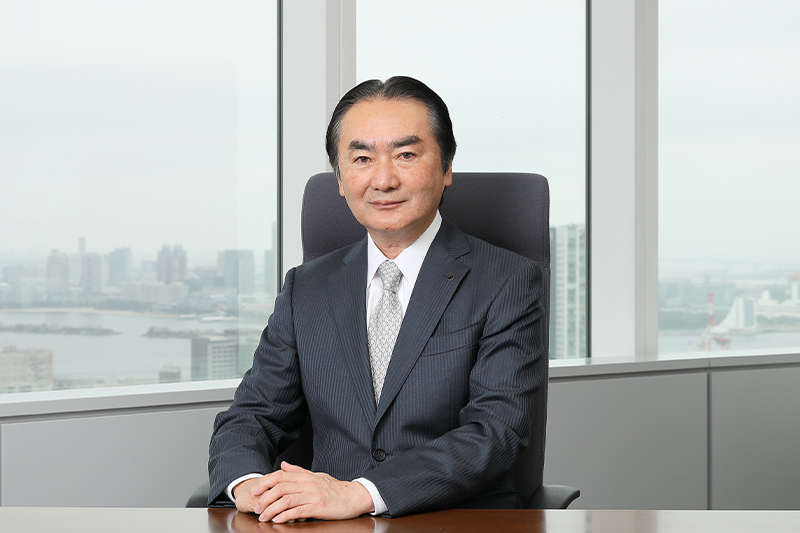 C.I. TAKIRON Corporation was established in April, 2017, through the integration of Takiron Co., Ltd. and C.I. Kasei Company, Limited, both of which were general plastic manufacturers that had achieved growth through unique technological innovations. C.I. TAKIRON pursues business in four major business fields: Construction Materials Business, Environmental Materials Business, High Functional Materials Business, and Specialty Films Business. As a manufacturing company, we are striving to provide customers with diverse products that make a statement and offer novel value.

In order to maximize the synergies from our merger and boost our market competitiveness, we have worked aggressively on corporate restructuring, including rebuilding our sales framework and optimizing production hubs. Furthermore, we have also directed effort toward strengthening our management foundations, such as revamping our HR programs and building a new corporate culture, which will be platforms for growth. Our Medium-Term Management Plan, "Good Chemistry, Good Growth 2020," has the preparations for achieving our management vision of "Contributing to society as the industry's leading company by taking on new challenges and continually implementing plans." We encourage you to look forward to further progress.

In recent years, society has been undergoing great changes, with the world approaching an inflection point in history, accelerating globalization, advancing IT technology, and new types of energy starting to emerge. We recognize that the ocean plastic crisis, in particular, is an acute problem that hits close to home for our company. The mission of the C.I. TAKIRON Group is: "Creating a people- and earth-friendly future through plastics technology." With our plastics production and processing technologies backed by 100 years of business activities, we will contribute to achieving a sustainable society by continuing to pursue new possibilities and by responding to the changes facing society.

We look forward to your continued and growing support.
Yosuke Minamitani
Representative Director Chairman & CEO(left)
Kazuya Saito
Representative Director President & COO(right)