High quality with ideal designs
C.I. TAKIRON applies the technologies for material design, molding/processing, and composition acquired from various products in the development of interior/exterior decorative materials used in structures, and offers them to domestic and international customers. Designs that embrace the newest international trends are incorporated with care towards the environment and workability, and application-specific functions such as resistance to scratches, weather, and grime are also added to our products.
Living up to the expectations of international furniture manufacturers
Plastic decorative materials are used as a decorative sheet in various furniture parts and kitchen cabinet doors. Our High Gloss series, with its mirror finish, has been met with acclaim from international furniture manufacturers for its smoothness and clarity, made possible by high technological capability.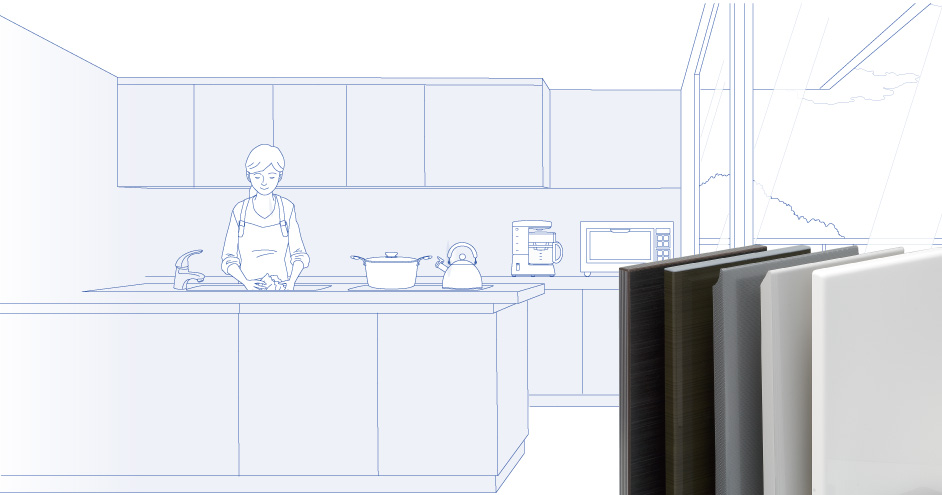 Used in a wide variety of applications
Kitchens
Kitchen cabinet doors
This material has a luxurious mirror finish, and three-dimensional molding is also possible.
Wash rooms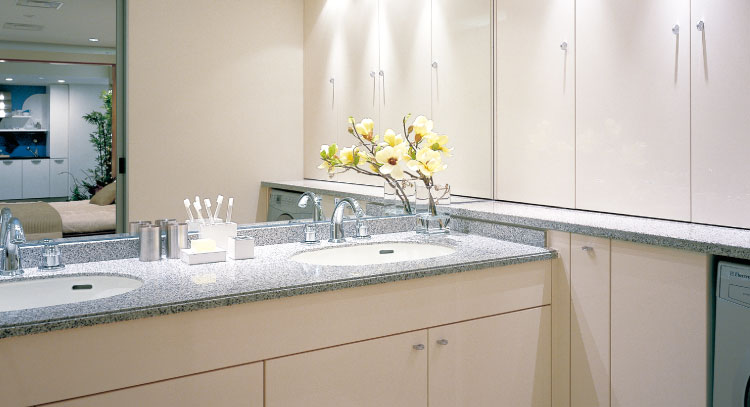 Cabinet doors
In addition to mirror finishes, matte finishes are also available. Diverse textures such as wood grain and metal are also offered.
Entrances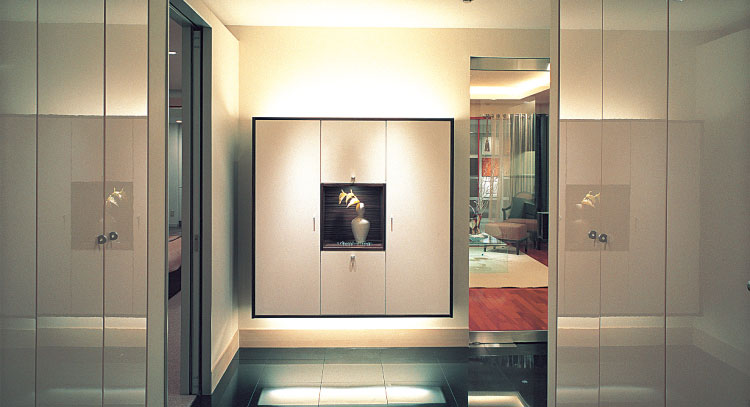 Shoe cabinet doors
Furnishing doors with mirror-type sheets will allow users to do last-minute outfit checks before going out.
Solutions for spatial designs and functions
This decorative film is optimal for interior/exterior spatial design that requires textures and designs that cannot be acquired through painting, such as those for office, hotel, store, and apartment building entrances. We have a 20-year track record for exterior materials, and structures using our materials from two decades ago still retain their beautiful appearance.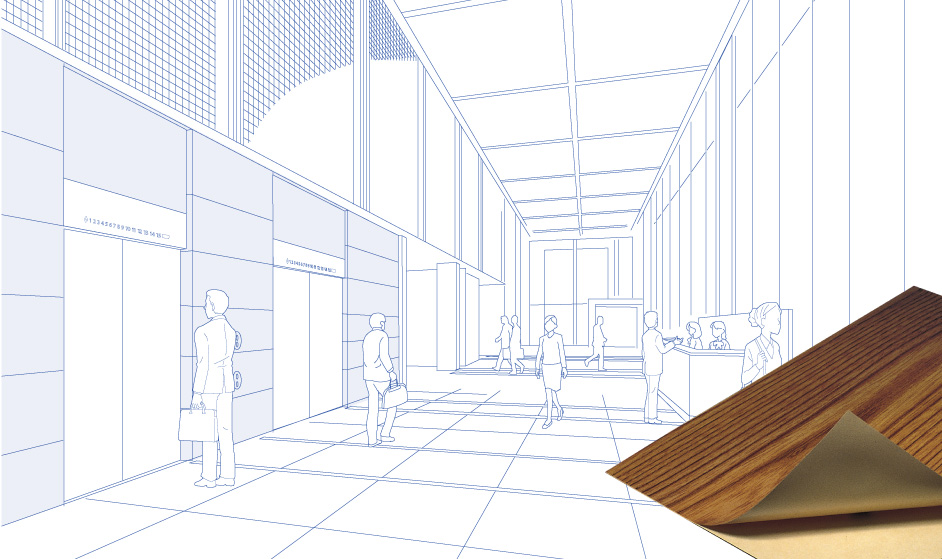 Used in a wide variety of applications
Ceilings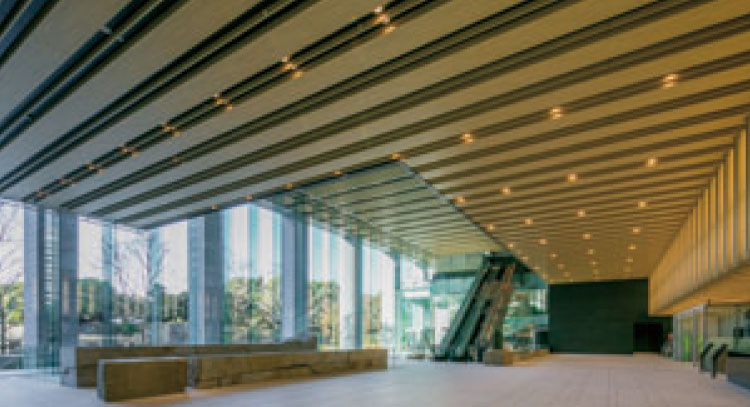 Office entrances
Entrances are the "face" of office areas. Materials used to cover large areas determine the impression they give to visitors.
Walls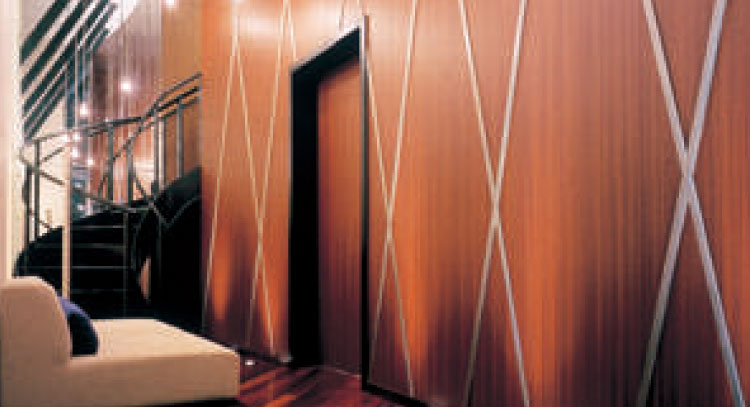 Commercial, medical, and welfare facilities
These materials boast texture and properties that will withstand use in public areas, where they will be seen and touched by many people.
Whiteboards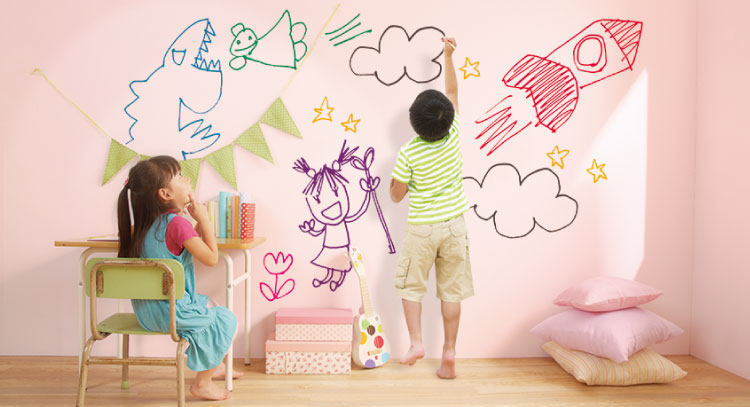 Educational and childcare facilities and offices
We propose a new application by making an entire wall a whiteboard so that interior spaces can be used to its full potential. There are many color variations as well.